The Forum
This Forum will incorporate the 74th ASC of the New Zealand Society of Otolaryngology Head and Neck Surgery (NZSOHNS), 11th Annual Scientific Meeting of the Australia and New Zealand Rhinologic Society (ANZRS) and the 33rd Annual Scientific Meeting of the Australian New Zealand Society of Paediatric Otolaryngology (ANZSPO).
The organising committee has assembled one of the best international faculties of expert Paediatric and Rhinologic practitioners for this Forum.
A stimulating scientific program with relevance to all practicing Otolaryngologists is planned. This Forum will provide an opportunity to hear from leading International authorities in both Rhinology and Paediatric ORL.
The program will feature keynote lectures and the latest in innovative techniques as well as free papers. Following the tremendous success of the previous Forums, we have continued with a program that includes case based panel discussions and the opportunity to meet leading experts in the field.
As well as clinical aspects, basic science research will be presented and we look forward to keeping abreast of the developments in the area.
Forum Convenors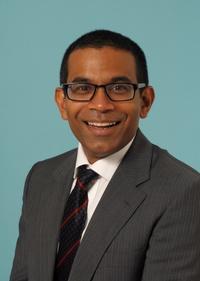 Shyan Vijayasekaran
Forum Convenor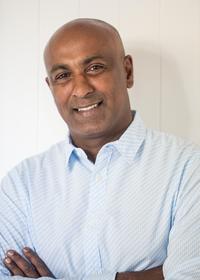 Murali Mahadevan
Forum Manager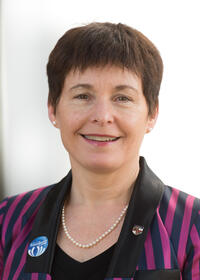 Zahoor Ahmad
President - New Zealand Society of Otolaryngology Head and Neck Sugery
It gives me a great pleasure to invite you to attend the 5th South Pacific ORL Forum to be held from 15th to 18th August 2021 in Denarau Convention Centre FIJI. NZSOHNS would be celebrating its 74th Annual Society meeting along with ASM of Australian and New Zealand Society of Paediatric Otolaryngology (ANZSPO) and Australian and New Zealand Society of Rhinology Society (ANZRS). The 2017 combined meeting of these three societies in Hawaii was a great success and all the delegates enjoyed it.
Academic committee and organising committee are working hard to make the 5th South Pacific Forum very attractive to our delegates. There will be a highest level of scientific program, Key-note speakers and good Social activities for delegates and their partners. Danarau Fiji is a wonderful place to spend some time for both scientific and social activities and I am sure there would be a lot that both delegates and their partners would enjoy.
Please put these dates in your diary and make all the efforts to join us in Fiji for this exciting combined meeting. On behalf of my society (NZSOHNS) I invite you all and look forward to seeing you in Fiji in August 2021.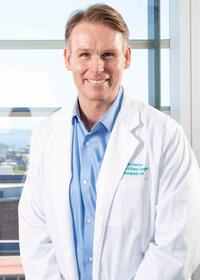 Richard Douglas
President - Australia and New Zealand Rhinologic Society
It gives me great pleasure to invite you to join us for what promises to be one of the major ORL events in 2021, the South Pacific ENT Forum.
The ANZRS has always been supportive of this meeting and this will be the fourth it has co-hosted. The strong academic content, inter-society camaraderie and great
interaction with the medical device and pharmaceutical industry have made these meetings particularly memorable.
We have already received a lot of interest from the USA, Japan and other Pacific Rim countries and this promises to be the biggest and best South Pacific Forum to date.
Paul Walker
President - Australian New Zealand Society of Paediatric Otorhinolaryngology
Caring for conditions affecting the ear, nose, throat in children is an important part of the specialty of otolaryngology-head and neck surgery. As such, the ANZSPO component of the 5th South Pacific ORL Forum aims both to update our colleagues in developments and advances in paediatric ENT, and also to discuss the management of complex disease of the ear, nose, throat and head & neck in children with medical syndromes requiring specialised care.
The ANZSPO Programme, co-convened by Dr Marlene Soma and Dr Hannah Burns, aims to do this via keynote presentations, free papers and panel discussions. These will be directed towards conditions we commonly meet in practice, as well as more contentious conditions we meet less-often. The 5th South Pac is also an opportunity to meet with colleagues, both nationally and internationally. We warmly invite you to come!
Academic Committee
Raewyn Campbell
Rhinology
FRACS, BMed(Hons), BAppSc(Physio), Grad Dip (Ex Sport Sc)
Rhinologist and Skull Base Surgeon
Dr Campbell currently works as a dedicated Rhinologist and Skull Base surgeon in Australia at Royal Prince Alfred Hospital, The Chris O'Brien Lifehouse, Macquarie University Hospital, The Sydney Adventist Hospital, North Shore Private Hospital, The Sydney Children's Hospital and Chatswood Private Hospital.
Dr Campbell completed 3 international fellowships in Rhinology and Skull Base surgery in Auckland, New Zealand and Philadelphia and Columbus, USA.
Dr Campbell has published over 40 journal articles and book chapters and has presented at specialist conferences all over the world. She is actively involved in teaching medical students and otorhinolaryngology trainees and teaches at rhinology and skull base courses locally and internationally. Dr Campbell has also trained surgeons internationally and is actively involved in ongoing rhinology and skull base research. She is on the editorial board for the Australian Journal of Otolaryngology and is a reviewer for multiple academic journals.
Joanne Rimmer
Rhinology
MBBS MA(Hons) FRCS(ORL-HNS) FRACS
Jo Rimmer studied medicine at Cambridge University and Guy's & St Thomas's Hospitals in London, graduating in 1999. She undertook specialist training in Otolaryngology Head & Neck Surgery in London, gaining her Fellowship of the Royal College of Surgeons of England in 2010. She completed additional subspecialty training with rhinology, skull base and facial plastic surgery fellowships in Brisbane and London. She is now a Consultant Rhinologist at Monash Health, Melbourne and an Honorary Senior Lecturer at Monash University. She has a keen interest in research and has published widely in the literature.
Robert Allison
Head and Neck
Robert Allison is an Otolaryngologist/Head and Neck Surgeon at Christchurch Hospital with an interest in Head and Neck Surgery. He completed surgical training (FRACS) in New Zealand before doing Fellowships in Head and Neck Cancer Surgery in the United Kingdom and the Netherlands. He is a past examiner of the Royal Australasian College of Surgeons and past president of the New Zealand Society of Otolaryngology Head and Neck Surgery. He is also a Trustee of the New Zealand Research Foundation of the Australia and New Zealand Head and Neck Cancer Society.
Subhash Shetty
Head and Neck
Subhash is a consultant otolaryngologist and Head and Neck Surgeon/Clinical Director at CMDHB/Northland Distract Health Board Hospital in New Zealand. He is an Honorary Senior Lecturer at University of Auckland in New Zealand. He qualified from Govt Medical College, Bellary in 1992 and following that, completed ORL surgical training in JJMMC Davangere. In 1996, he was awarded the MS Degree by the Kuvempu University and Diplomate In National Board [ DNB]. Later, he Joined St Johns National Academy of Health Sciences, Bangalore and worked as Assistant Professor till 2003 and during this time he developed an interest in Head and Neck Surgery and went to Dunedin, New Zealand where he undertook an intensive clinical fellowship in broader aspect of ORL-HNS. He was appointed consultant at Northland District Hospital, New Zealand in 2006. He is also appointed as Honorary Lecturer in ORL HN Surgery Department at University of Auckland, NZ since 2008. He is currently an active member of ORL-HN Surgery Training and accreditations committee of New Zealand and a fellow of Royal Australasian College of Surgeons [FRACS].
He is the current Clinical Director of ORL-Head and Neck Surgery at CMDHB, Auckland. His main interests are Rhinology and Head and Neck surgery. He has an extensive experience of surgery for Parotid and Thyroid surgeries and a member of Multi-disciplinary Head and Neck Tumour Clinic in Auckland. He has published over 40 peer reviewed scientific papers and numerous presentations at international conferences.
He is also interested in Surgical Education and Healthcare Leadership and completed Harvard Healthcare leadership course, USA in 2017.
David Vokes
Laryngology
Melanie Collins
Otology
Dr Melanie Collins is an Otolaryngologist with a clinical practice specialising in Otology.
Her current appointments are as Otologist at the North Shore Hospital, Auckland and Implant Surgeon on the Northern Cochlear Implant Programme. She qualified in London and completed her Otolaryngology training in the UK and Neuro-otology Fellowship in Adelaide.
Michel Neeff
Otology
FRACS, Neurotologist/Skull Base Surgeon, Hearing Implant Surgeon, Auckland.
Michel graduated from The University of Auckland and completed his training in Otolaryngology, HNS with The Royal Australasian College of Surgeons.
He completed a fellowship in Manchester, UK in 2006 (skull base procedures including acoustic neuroma surgery, auditory implant surgery, oncological surgery involving the posterolateral skull base, as well as complex otological surgery).
Since 2007 he has worked as a consultant at Starship Children's Hospital, Auckland City Hospital and Green Lane Hospital. He is the Clinical Director at Starship Children's Hospital.
He is a Senior Lecturer at the Auckland Medical School, and Chairperson and Implant Surgeon for the Northern Cochlear Implant Programme (NCIP).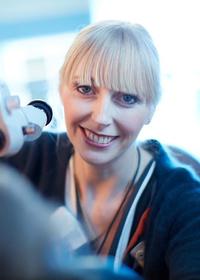 Dr Hannah Burns
Paediatrics
Paediatric Otolaryngologist Queensland Childrens Hospital, Brisbane, Senior Lecturer University of Queensland.
Dr Burns undertook advanced otolaryngology training in Queensland, gained her fellowship in 2008 and spent 18 months at Evelina Children's Hospital, London sub-specialising in paediatric ENT.
She is a visiting medical officer at Queensland Children's Hospital, a senior lecturer with the University of Queensland and a partner in a busy private practice. She has a particular interest in airway disorders, both adult and paediatric.
She is the supervisor of training for Otolaryngology at QCH and runs an annual paediatric airway course in Brisbane. Collaborating with other departments and specialist groups, she has presented papers, locally, nationally and internationally exploring all facets of paediatric otolaryngology. She is a strong supporter of diversity in surgery and an active member of Women in Otolaryngology.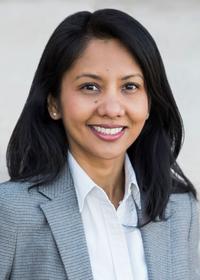 Marlene Soma
Paediatrics
Dr Marlene Soma obtained her Fellowship in Otolaryngology Head and Neck Surgery in 2006 then subspecialised in Paediatric Otolaryngology with a particular interest in airway conditions.
She trained at Great Ormond St Hospital for Children, London UK for 18 months as well as Cincinnati Children's Hospital Medical Center, USA for 12 months. She was appointed at Sydney Children's Hospital, Randwick in 2009 and has been the treasurer for the Australian New Zealand Society for Paediatric Otolaryngology (ANZSPO) since 2011.
She is actively involved in teaching and research, and has been an invited speaker at national and international meetings.
Zahoor Ahmad
General ENT
MBBS; MS; FRACS
Zahoor Ahmad is a Senior Consultant Otolaryngologist-Head and Neck Surgeon, Counties-Manukau Health, Middlemore Hospital and associate professor in Auckland University, Auckland, New Zealand.
He is president of the New Zealand Society of Otolaryngology—Head and Neck Surgery. He is fellow of Royal Australasian College of surgeons, member of American Academy of Otolaryngology—Head and Neck Surgery, Faculty member of International Salivary Gland and Sialendoscopy Society and a life member of the Association of Otolaryngologists of India.
Dr Ahmad has clinical interests in Head and Neck, Salivary, Thyroid, Nasal, and Sinus diseases.
He has been an invited Key-Note speaker in many international meetings and has lectured in a number of scientific meetings. He participates and instructs in international workshops focusing on salivary and sinus diseases. He has about 75 publications in peer-reviewed international journals and written many chapters in books. He is the chief editor of 3-volume text book "Symptom Oriented Otolaryngology-Head and Neck Surgery. He is actively involved in teaching and examining undergraduate and postgraduate medical students, supervising PhD scholars at international level. He instructs Sialendoscopy courses in Geneva (Switzerland) and in New Zealand and is a very well-known international sialendoscopist.
Dr Ahmad was born in Kashmir, India and after graduation and post-graduation has travelled widely before falling in love with New Zealand and made it his home.
He is supported by his wife, two sons, and three grand-daughters. He has passion for golf and enjoys playing the game. He enjoys listening to classical music. He loves to watch rugby and cricket.
Sumit Samant
Sleep Medicine
Sumit is an upper airway surgeon specialising in surgery for nose, sinuses, snoring and obstructive sleep apnoea.
He is a consultant at Auckland City Hospital, a member of the Regional Head and Neck Cancer MDT and is on the Royal Australasian College Training, Education and Accreditation Committee, which coordinates surgical training of Otolaryngologists in New Zealand. He is also a member of the International Surgical Sleep Society.