Speakers
A range of high-profile keynote speakers will present at the 5th South Pacific ORL Forum and will cover all fields of ENT surgery including:
Head and Neck
Laryngology
Otolaryngology
Rhinology
Paediatrics
General ENT
Sleep Medicine
In addition to our keynote speakers, there will be a range of invited local and international faculty presenting at the forum.
Rhinology Keynote Speaker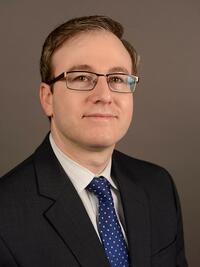 Professor Benjamin S. Bleier
Harvard Medical School and Massachusetts Eye and Ear
Benjamin S. Bleier, MD, FACS, is an Associate Professor of Otolaryngology at Harvard Medical School and Massachusetts Eye and Ear. Dr. Bleier is the Director of Translational Research, Endoscopic Skull Base Surgery, and Co-Director of the Center for Thyroid Eye Disease and Orbital Surgery. Dr. Bleier is an R01 funded surgeon-scientist with 10 patents and over 175 peer-reviewed articles, book chapters, and textbooks. He lectures internationally on endoscopic management of orbit and skull base tumors as well as intranasal drug delivery to the brain. His work has been featured in Boston Magazine, Harvard Medicine Magazine, and the Scientist Magazine.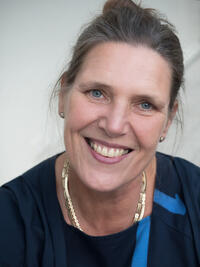 Professor Fokkens Wytske
Academic Medical Center in Amsterdam
Wytske J. Fokkens is Professor at the Department of Otorhinolaryngology at the Academic Medical Center in Amsterdam. Her main field of interest is sinus surgery and mucosal pathology of the upper and lower airways. She is the secretary general of the ERS. She is
the Chairman of the European Position Paper on Rhinosinusitis and Nasal Polyps (EPOS).
Dr. Fokkens is a founder member of EUFOREA, member of ARIA, and workpackage and center leader of GA2LEN, the EU network of excellence. She is the author of more than 400 papers on allergy and rhinology that have been published in peer-reviewed journals.
She has written a textbook on Rhinology: Rhinology and Skull Base Surgery, From the Lab to the Operating Room – An Evidence Based Approach, (Thieme ). Since 15 years she
organizes an advanced sinus surgery course. She serves as Editor in chief of Rhinology and Rhinology online and Associate Editor of Allergy and Clinical Respiratory Journal.
Recently she received the EAACI Paul Ehrlich award for improving experimental research. She is honorary member of EAACI, the Spanish Society of ORL and the Roumanian Rhinologic Society. She is married and has three children.
Paediatric Keynote Speaker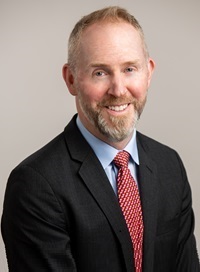 Dr Gresham Richter
University of Arkansas for Medical Sciences and Arkansas Children's
Gresham Richter, MD, FACS, FAAP is a Professor, Vice Chair, and Chief of Pediatric Otolaryngology in the Department of Otolaryngology-Head and Neck Surgery at the University of Arkansas for Medical Sciences (UAMS) and Arkansas Children's (AC). He is the distinguished recipient of the Hamlen and Siebert Endowed Chair in Pediatric Otolaryngology and the past chair-holder of the Benjamin and Milton Waner Endowed Chair in Pediatric Facial Plastics and Reconstructive Surgery. He has received numerous clinical and research awards including recognition for Best Doctor's in America for the past 5 years. He maintains a very busy clinical practice in pediatric otolaryngology and vascular anomalies, fields in which he has published over 90 manuscripts, 2 books, and 30 book chapters.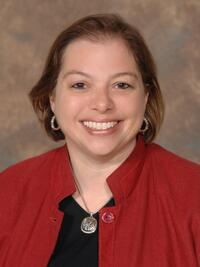 Professor Stacey Ishman
Cincinnati Children's Hospital Medical Center
Stacey Ishman, MD, MPH is a Professor of Otolaryngology - Head and Neck Surgery and Pulmonary Medicine, Surgical Director of the Upper Airway Center, and Director of Otolaryngology Outcomes Research at the University of Cincinnati/ Cincinnati Children's Hospital Medical Center. After founding the Center for Snoring and Sleep Surgery at Johns Hopkins Hospital, she joined the Divisions of Pediatric Otolaryngology and Pulmonary Medicine at Cincinnati Children's in 2013. There her clinical practices are focused on the management of children and adults with obstructive sleep apnea. She also served the American Academy of Otolaryngology – Head and Neck Surgery as Chair of the Board of Governors, as a member of the Board of Directors, and as Chair of the General Otolaryngology and Sleep Education Committee. She is currently the President of the International Surgical Sleep Society. She has authored over 155 original research papers, 19 chapters and is an invited lecturer nationally and internationally in the areas of pediatric and adult sleep and sleep surgery.
Head and Neck Keynote Speaker
Professor Iain Nixon
NHS Lothian, University of Edinburgh
Following ENT training in the West of Scotland, Iain did a clinical fellowship in Guys and St Thomas' Hospital London and then both research and clinical fellowships in Memorial Sloan Kettering Cancer Center, New York. On return to the UK he took up a post in East Kent prior to joining the ENT Unit in Edinburgh where he is current lead for Head and Neck Cancer in South East Scotland. His clinical interests include squamous cell carcinoma, skull base surgery and thyroid surgery. His research interests include outcomes research, intra-operative imaging and translational proteinomics research.
Professor Vinidh Paleri
The Royal Marsden Hospital NHS Foundation Trust, Institute of Cancer Research, London
Vin Paleri was appointed as Consultant Head and Neck Surgeon at The Newcastle upon Tyne Hospitals in 2005, and as Professor of Head and Neck Surgery at Newcastle University in 2015. In 2017, he took up the post of Consultant Head and Neck Surgeon at The Royal Marsden Hospitals, the worlds first cancer hospital famed for its cutting-edge research. He is also Professor of Robotic and Endoscopic Head and Neck Surgery at the Institute of Cancer Research, London.
He is one of the few surgeons in the United Kingdom with expertise in Transoral Robotic Surgery and Transoral Laser Microsurgery for head and neck cancers and has accrued the largest experience in Transoral Robotic Surgery in the UK. He has pioneered a new robotic technique to remove radiorecurrent and radioresidual cancers and is the first surgeon in the UK to perform robotic free flap reconstructions.
His research interests are primarily on the processes of care, decision making and functional outcomes in head and neck oncology, having received over £3 million in grant funding. He has published over 170 papers, reviews and book chapters on head and neck oncology. He is the chief investigator for the NIHR funded TUBE trial and contributes as co-investigator and principal investigator for several other national trials. Currently, he serves as Chairman of the research council for the British Association of Head and Neck Oncologists, and as member of several national bodies. He co-edited the fourth and fifth editions of the UK National Head and Neck Cancer Multidisciplinary Management Guidelines, and the volume on "Head and Neck Disease" for the 8th edition of Scott-Brown's Otolaryngology, the leading multi-volume multi-author textbook in the specialty in the world. He is also chief editor for the forthcoming 6th edition of Stell & Maran's Textbook of Head and Neck Surgery and Oncology. He is an Associate Editor for Head and Neck, the top ranked journal in the field, Senior Reviews Editor for the Journal of Laryngology and Otology, one of the oldest journals in the field (est. 1887) and serves on the editorial board for several other leading journals in the specialty.
Otology Keynote Speaker
Professor Shakeel R. Saeed
University College London, Ear Institute
MBBS, M.D., F.R.C.S (ORL)
Professor of Otology / Neuro-otology University College London, Ear Institute.
Consultant ENT and Skullbase Surgeon, Royal National Throat, Nose and Ear Hospital, and National Hospital for Neurology and Neurosurgery, London
Honorary Consultant Guy's St Thomas' and King's College Hospital, London
Graduated from King's College, London 1985
Doctorate thesis awarded 2003
Previous consultant ENT and skullbase surgeon in Manchester 1999-2008
Professorial appointment in London since 2008.
Extensive experience in lateral skullbase surgery and implantation otology – leading UK opinion in this field
Over 2000 complex ear surgeries
Over 400 cochlear implant surgeries
Over 500 vestibular schwannoma (acoustic neuroma) and other skullbase surgeries
25 auditory brainstem implant surgeries (adults and children)
President of the European Academy of Otology and Neurotology 2018-2020
President of the Royal Society of Medicine, Section of Otology 2013-2014
President of the British Skullbase Society 2013-2015
President of the British Society of Academic Otorhinolaryngology 2011-2016
Vice-President of the British Cochlear Implant Group 2011-2015
Chairman of the BACO 2015 Academic committee
Collegium Oto-Rhino-Laryngologicum Amicitiae Sacrum (by nomination)
Administrative Advisory Board of JIAO
Medicine and Clinical Trials Group lead, UCL Ear Institute
Clinical Director of The Royal National Throat, Nose and Ear Hospital
Active in otological research and peer review.
Over 110 peer-reviewed publications
Over 250 presentations and scientific meetings nationally and internationally
Professor Saeed is currently a leading surgeon and researcher in disorders of the ear, hearing, balance, facial nerve and skullbase. He manages patients from all over the UK as well internationally. This includes adults, children or infants with:
Hearing loss
Dizziness
Tinnitus
Facial palsy
Vestibular schwannoma (acoustic neuroma)
Glomus tumour
Cholesteatoma
Otosclerosis
Facial nerve tumours
Superior semicircular canal dehiscence
Meniere's Disease
Benign Positional Vertigo
Hearing loss requiring cochlear implantation
Hearing loss requiring middle ear implants
Sleep Medicine Keynote Speaker
Dr Tucker Woodson
Froedtert, Medical College of Wisconsin
Dr. Woodson has dual board certification in Sleep Medicine and Otolaryngology Head and Neck Surgery. He has 30 years of experience as an ear-nose-throat surgeon specialized in obstructive sleep apnea. As president of the International Surgical Sleep Society, he has served on many national and international leadership positions related to sleep and sleep surgery, including serving on the Standards of Practice Committee of the American Academy of Sleep Medicine, the Quality and Outcomes Task Force of the American Academy of Sleep Medicine, the Program Advisory Committee and Sleep Disorders Committee of the American Academy of Otolaryngology, and the Exam Committee of the Board of Sleep Medicine.
His research is focused on the pathophysiology, diagnosis, and treatment of obstructive sleep apnea (OSA). Over the years, he has made many important contributions to the field, including developing novel surgical techniques to treat OSA and participating in clinical trials to test the efficacy of surgeries for OSA, such as upper airway stimulation. He has publications on a myriad of topics related to OSA pathophysiology and diagnosis, including developing methods to classify the anatomic phenotypes of OSA during drug induced sleep endoscopy (DISE), defining metrics that are relevant to quantify OSA severity, and clinical aspects of polysomnography